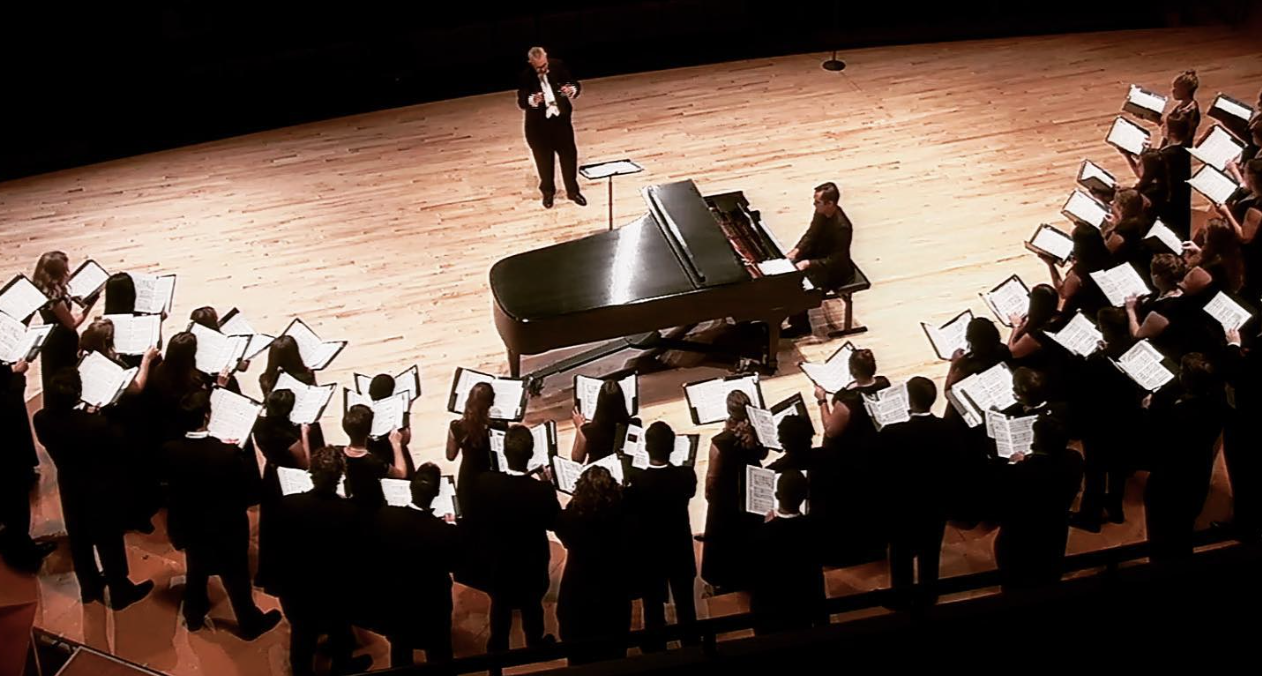 The international award-winning Hodgson Singers is UGA's premiere choral ensemble made up of many of the university's most talented and dedicated singers.  Students are eligible for membership in Hodgson Singers only after participating in one of the other UGA choral ensembles for at least one semester, and passing a thorough audition process.  
In 2014, the UGA Hodgson Singers won the prestigious International Choral Competition Ave Verum, a two-day event, held this past weekend in Baden, Austria. The choir took "Grand Prix Ave Verum," the competition's top prize, out of 10 selected choirs from the US, Italy, Hungary, Ukraine, Czech Republic, Austria, and the Philippines.  Judges were from Austria, Finland, Germany, Spain and the US.
The Hodgson Singers is primarily made up of advanced undergraduate and graduate-student singers.  Because of its more rigorous schedule of rehearsals and performances both on and off-campus throughout the year, this ensemble requires students to make a full-year commitment. The Hodgson Singers perform under the direction of Dr. Daniel Bara.
More information on joining the Hodgson Singers can be found on the UGA Choirs website. In addition to expressing your interest in a choir via the UGA Choirs website, students should sign-up for a brief placement hearing on the form placed on the Choral Suite door in the Hugh Hodgson School of a Music near the start of each fall semester.