Printer-friendly version
The faculty and staff of the Hugh Hodgson School of Music capped the 2017-2018 academic year by giving one award and receiving another.
Emily Gertsch, lecturer in Composition & Theory, was given the School's inaugural Excellence in Teaching Award. This award honors a faculty member in the Hodgson School who has shown a sustained commitment and achievement in high-quality instruction.
A group of fellow faculty members approved Gertsch's nomination, earning her the award and a $500 research allowance for the next academic year.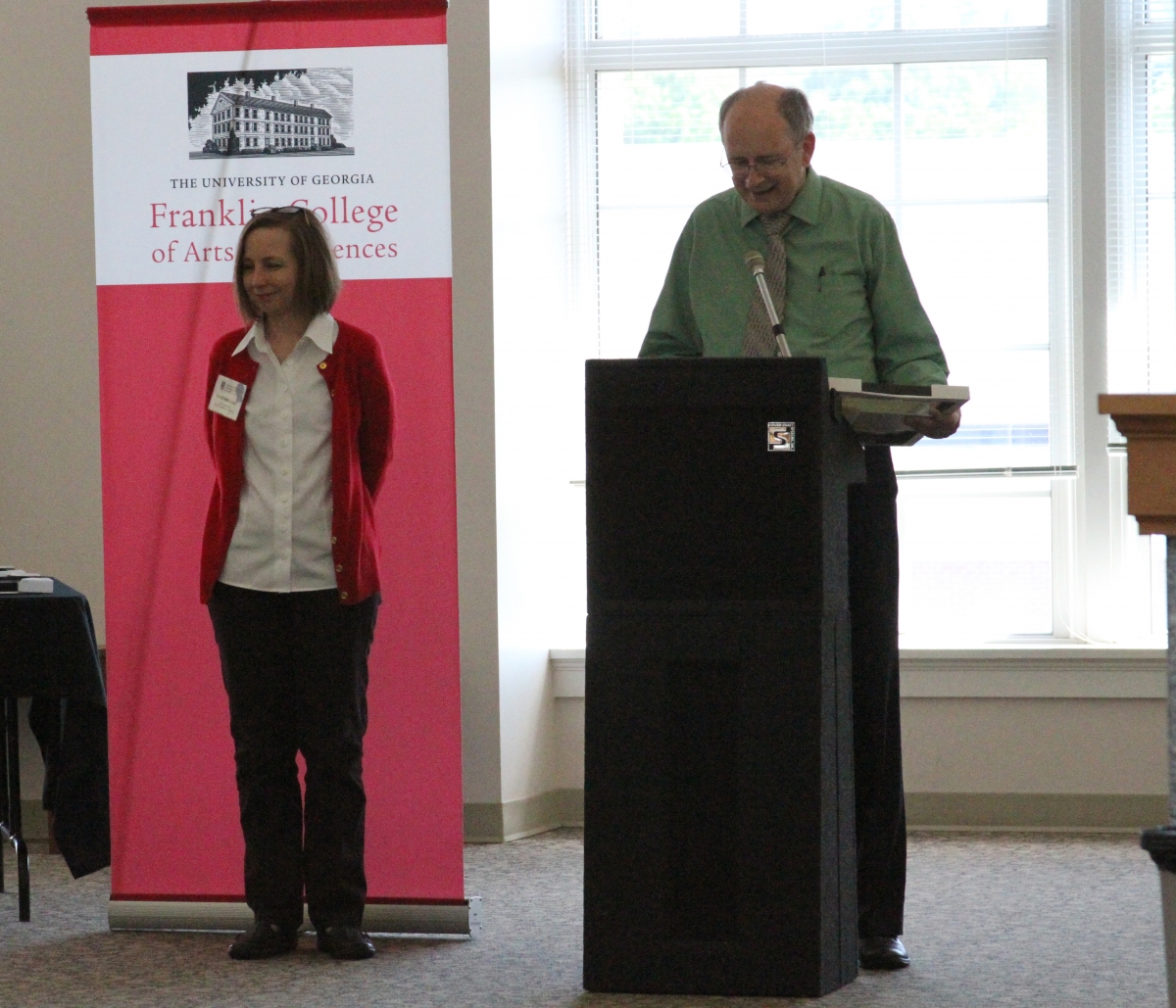 Pictured, left: Dale Monson, director of the Hugh Hodgson School of Music, presents a Staff Excellence in Service award to Edith Hollander on May 9 in the Miller Learning Center.
The Franklin College of Arts & Sciences, the Hodgson School's parent institution, awarded one of its Staff Excellence in Service awards to Edith Hollander, administrative assistant to the director.
The Franklin College Staff Excellence in Service Awards are designed to honor staff members for their excellent performance and their outstanding contributions to units in the college. Up to four awards of $1,000 each and a certificate of recognition are made each year.