Jim Atwood, director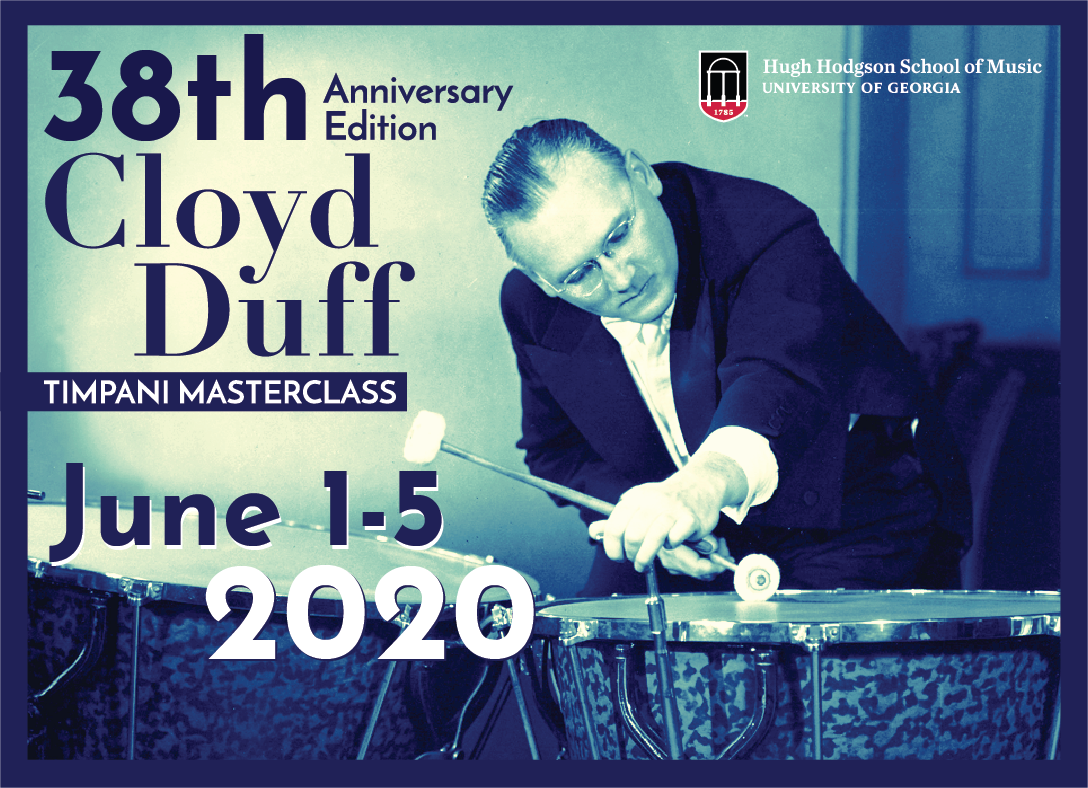 In June 1982, Cloyd Duff presented his first Timpani Masterclass. In the years since, the class has become an annual event, attracting timpanists from across the country and around the world. Students and teachers, amateurs and professionals alike, have attended the class to learn about the Duff school of playing... an approach to the instrument that earned the late Cloyd Duff a reputation as one of the finest timpanists of the 20th century, known the world over for his beautiful, singing sound and his flawless musicianship.
The class covers every aspect of the Cloyd Duff school, from the fundamentals of technique to the most advanced orchestral repertoire. The traditions of this great class have been preserved and several new sessions added: the specifics of instrument maintenance, stick making, calf head tucking, changing and clearing heads, and a new week long audition program. In 1999, Cloyd Duff asked Jim Atwood, his assistant at these classes for many years, to take over the direction of the masterclass program, saying: "Under Jim's direction, I expect that this class will continue to flourish for another two decades."
Tim Adams will rejoin the the faculty this summer for the 38th anniversary of the Cloyd Duff Timpani Masterclass.