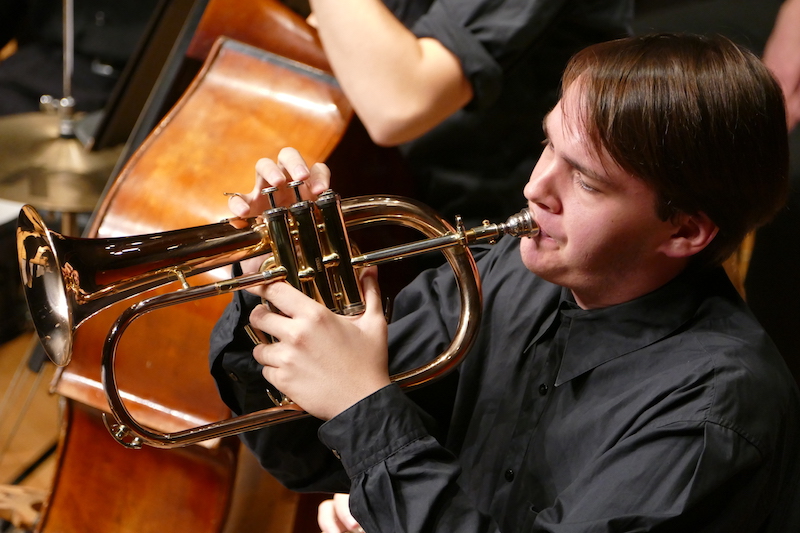 Conducting Workshops
Because professional development is essential to the aspiring conductor, the Conducting Department at the Hugh Hodgson School of Music organizes a series of workshops for conductors throughout the United States to hone their craft. 
Composition & Theory Workshops
In addition to providing numerous settings for students to showcase their new compositions, the Composition and Theory area sponsors a variety of guest lectures, workshops, and master classes throughout the year.
Musicology/Ethnomusicology Workshops
Because research is at the heart of the ethnomusicology and musicology fields, Hodgson School faculty encourage their students to participate in a variety of academic activities, both on campus and off. In addition to accompanying faculty to national and international conferences, students at the Hodgson School are invited to participate in several events hosted by the ethnomusicology/musicology area.
Professional Development
Movement, body percussion, speech, rhythmic and melodic ensembles, voice, and soprano recorder are combined in the Orff-Schulwerk Teacher Training Course, further develop the capabilities of class members to present activities and materials appropriate for the child.
UGA Bassoon and Oboe Symposium
In addition to master classes with our guest artists and resident UGA faculty members, students will also be able to attend reed class or other elective classes, attend the faculty artist recital, and perform with the symposium double reed ensemble. 
UGA Piano Pedagogy Symposium
Features renowned presenters with a special focus on preparing students for successful performances in recitals, festivals, and competitions. In addition to lectures and masterclasses, the symposium often includes live teaching demonstrations with typical students at different stages of development.
UGA Music New York Field Study
"Music Field Study, Maymester" is an "Experiential Learning" program designed to be an exchange between UGA music students, and professional musicians in New York City. The core of the program is Jazz, but not exclusively Jazz. Students will attend nightly concerts of world renowned jazz artists. Also included is attending an "Open Rehearsal" of the New York Philharmonic, as well as a separate performance of the NY Philharmonic. Two Broadway shows will be on the calendar as well, which ones to be determined by ticket availability.