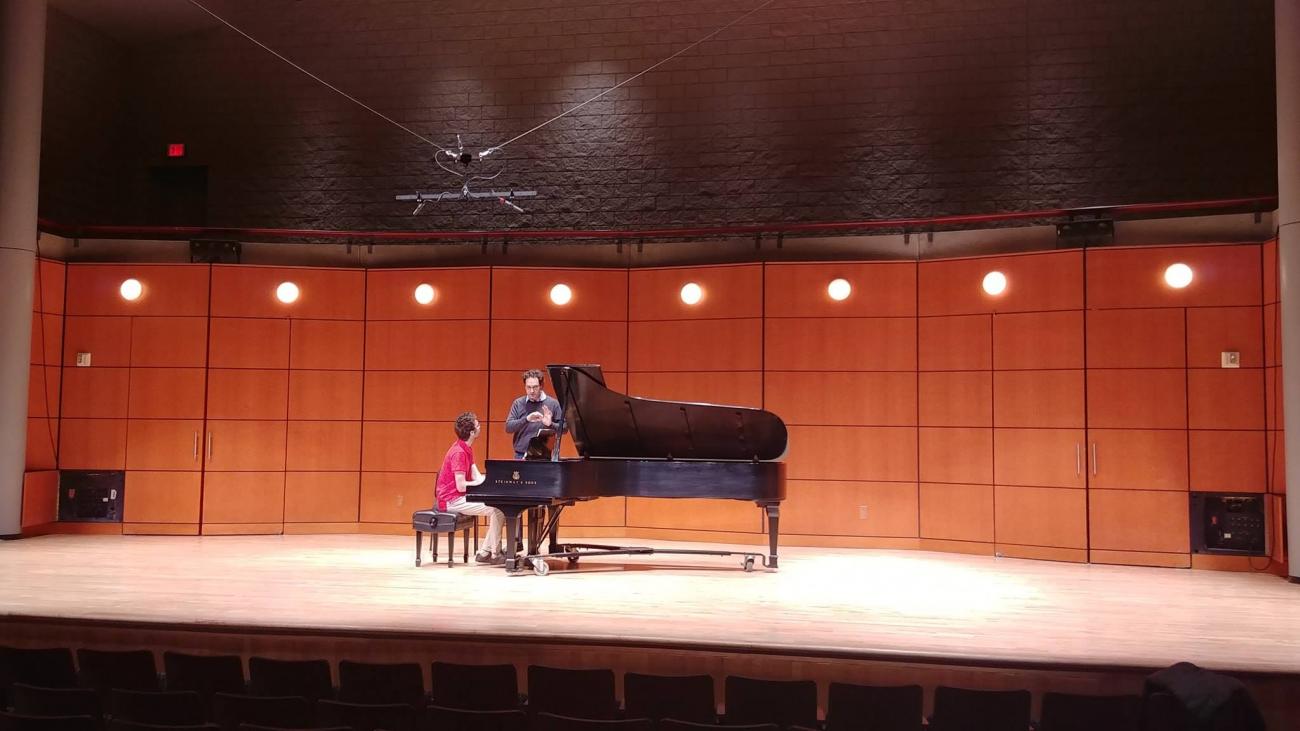 The Hugh Hodgson School of Music Piano Department maintains an ambitious schedule of guest artists and masterclasses and enjoys a collaborative relationship with the UGA Performing Arts Center whose world-class visiting performers frequently give presentations for our students.
2019-2020 Guest Artists include:
Pianists: Emanuel Ax, Jonathan Biss, Geoffrey Burleson, Peter Frankl, David Kalhous, Joseph Kalichstein, Dasol Kim, Irina Nuzova, Roberto Plano, Kwan Yi
Composer: Lowell Liebermann (Chamber Music Athens composer-in-residence)
The Hugh Hodgson School of Music is an all-Steinway school, and the Piano Department enjoys a close collaboration with Steinway. Each year, four of our piano students are selected to present a recital at Steinway Hall in New York City. The next Steinway Hall recital will take place on February 26, 2020.
The Piano Area also hosts the FREE annual UGA Piano Symposium, which features renowned presenters with a special focus on preparing students for successful performances in recitals, festivals, and competitions. In addition to lectures and masterclasses, the symposium often includes live teaching demonstrations with typical students at different stages of development. The 2020 Symposium will be held on January 25, 2020, starting at 10am in Edge Hall, with featured presenter Dr. Deborah Rambo Sinn. Please contact Dr. Grace Huang for more information.
The annual Chamber Music Athens festival presents ample opportunities for piano students to collaborate in chamber music ensembles, enjoy masterclasses with world-class musicians, and perform in showcase recitals.
Please follow our Facebook Page for the most up-to-date information about special events.