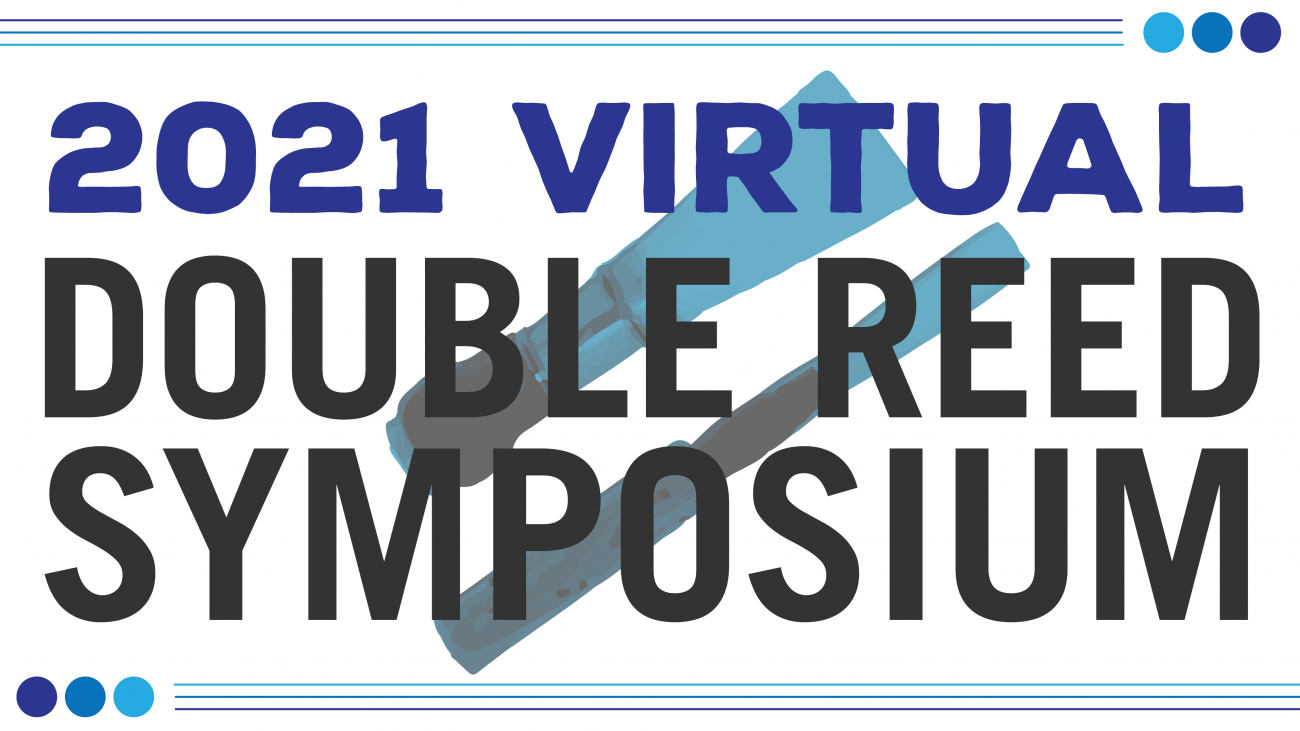 Join us for the 2021 University of Georgia Virtual Bassoon and Oboe Symposium on Sunday, February 28, 2021!  We will have a wonderful day full of classes, performances, and more. Our guest artists this year are: 
Frank Morelli, prolific recording artist and chamber musician as well as faculty member at The Juilliard School, the Manhattan School of Music, Yale School of Music, SUNY Stony Brook and The Aaron Copland School of Music of Queens College, CUNY
Elaine Douvas,world renowned oboist and pedagog as well as the  principal oboist of the Metropolitan Opera,  instructor of oboe at The Juilliard School, the. Mannes School of Music, and the Bard College.
In addition to master classes with our guest artists and resident UGA faculty members, students will also be able to attend reed class or other elective classes and attend the faculty artist recital. 
There will be several spots available for students to play in the guest artist and UGA faculty master classes. Register early to reserve a spot!
For this year those participating in master classes will need to record a video performance ahead of time as an unlisted YouTube video, then email in the link along with a PDF of the music to be used during the master class. Be prepared to play live and work on exercises with the teacher in real time as well. 
Registration is available online this year at the cost of $20. Please register at this link by February 24th! 
All events will be held virtually over Zoom. You can register for a free account at https://zoom.us/ 
Any questions or concerns can be directed to Dr. Messich (oboe) at rmessich@uga.edu or Dr. Pollard (bassoon) at marinell@uga.edu . We look forward to seeing you virtually in February!
Tentative schedule:
9:00 welcome meeting and guest artist recital
9:45 guest artist masterclasses
11:30 lunch break
12:30 UGA faculty masterclasses
1:45 special topics
2:30 admissions presentation and general Q&A