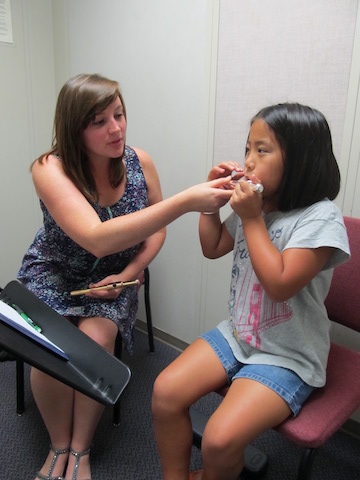 CMS offers year-round registration for all types of private lessons. Private lessons are offered for piano, guitar, voice, percussion, string, woodwind, folk, and brass instruments, as well as theory and composition.  Students are responsible for providing their own instrument for lessons and home practice, with the exception of piano and percussion, who will use the School of Music instruments for weekly lessons. 
Private lessons are open to students of all ages including elementary-aged students, high school students, college students, adults, and seniors.  For most instruments, instruction can begin as early as age 7. Suzuki violin, viola, cello, and guitar lessons can begin as early as 4 years old and students as young as 6 years old can enroll in our Keyboard Kids piano curriculum. CMS does not offer private instruction in voice before age 13.  
Students may register for 30 minute, 45 minute, or 1-hour lessons and will receive one lesson each week throughout our Fall and Spring semesters. Fees vary according to lesson length.  Students will receive 12 private lessons per semester throughout the academic year. While late registration may be possible, teacher schedules fill up quickly, so early registration is recommended. Fall and Spring registration is generally available by early July each year.  Summer lessons are also available.
Once a student is registered and has made an initial payment are received, a teacher will be assigned. Teacher and student (or parent) will consult directly to schedule the weekly lesson time at the start of each semester. CMS has both a No-Refund and No Make-Up Policy. Please be sure your family is not over-scheduled and that you have sufficient time for weekly lessons and daily practice in your schedule before registering.