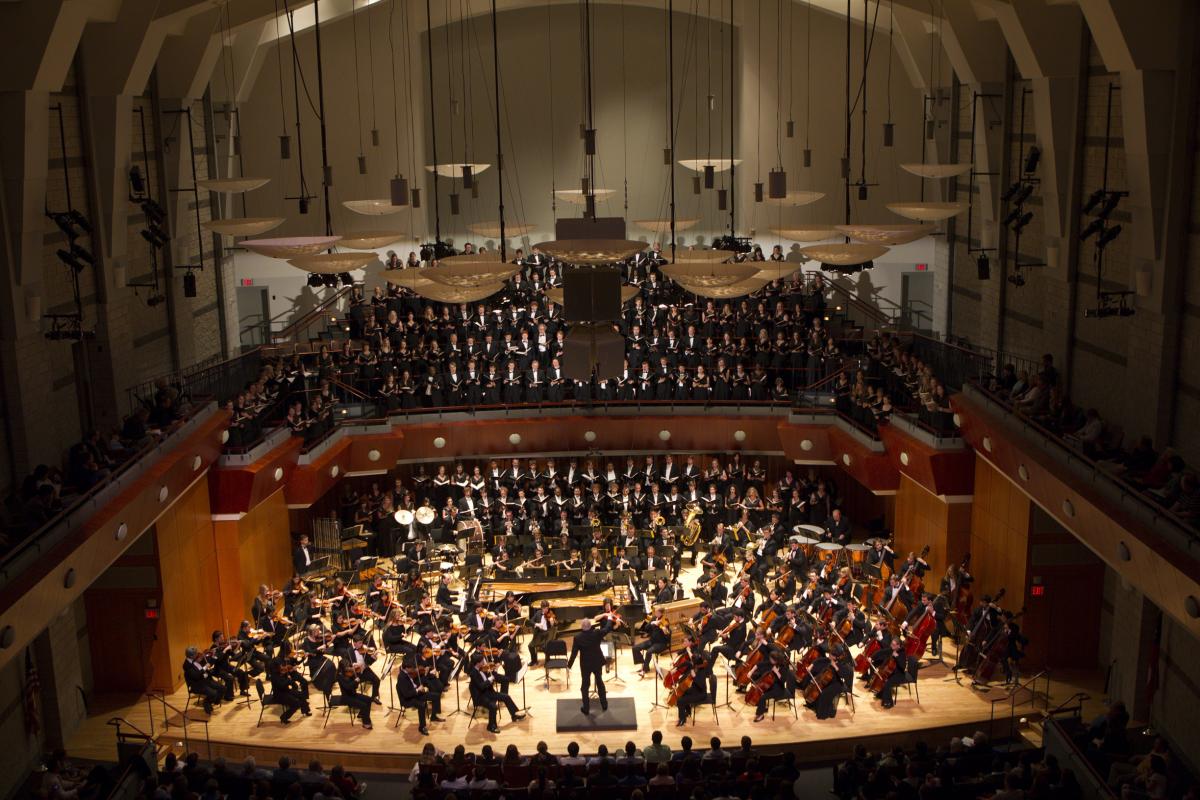 Opened in fall 1995, the Performing and Visual Arts Complex is a community of four buildings on the growing East Campus of the University. It includes the Hugh Hodgson School of Music, the Performing Arts Center, the Georgia Museum of Art, and the Lamar Dodd School of Art.
The Hugh Hodgson School of Music is housed in the five-story Music Building and the adjacent Performing Arts Center. Students perform regularly in five separate halls.
The 1,100-seat Hodgson Concert Hall is an acoustical gem that hosts concerts by many of the world's most prominent artists as well as the Hugh Hodgson School of Music's major ensembles.
Edge Recital Hall and Ramsey Concert Hall provide ideal settings for chamber ensembles and solo recitals. Opera performances are staged annually in the beautifully restored proscenium theatre in the Fine Arts Building on the historic North Campus.
Dancz Hall is an innovative black-box, multimedia, new-music performance space.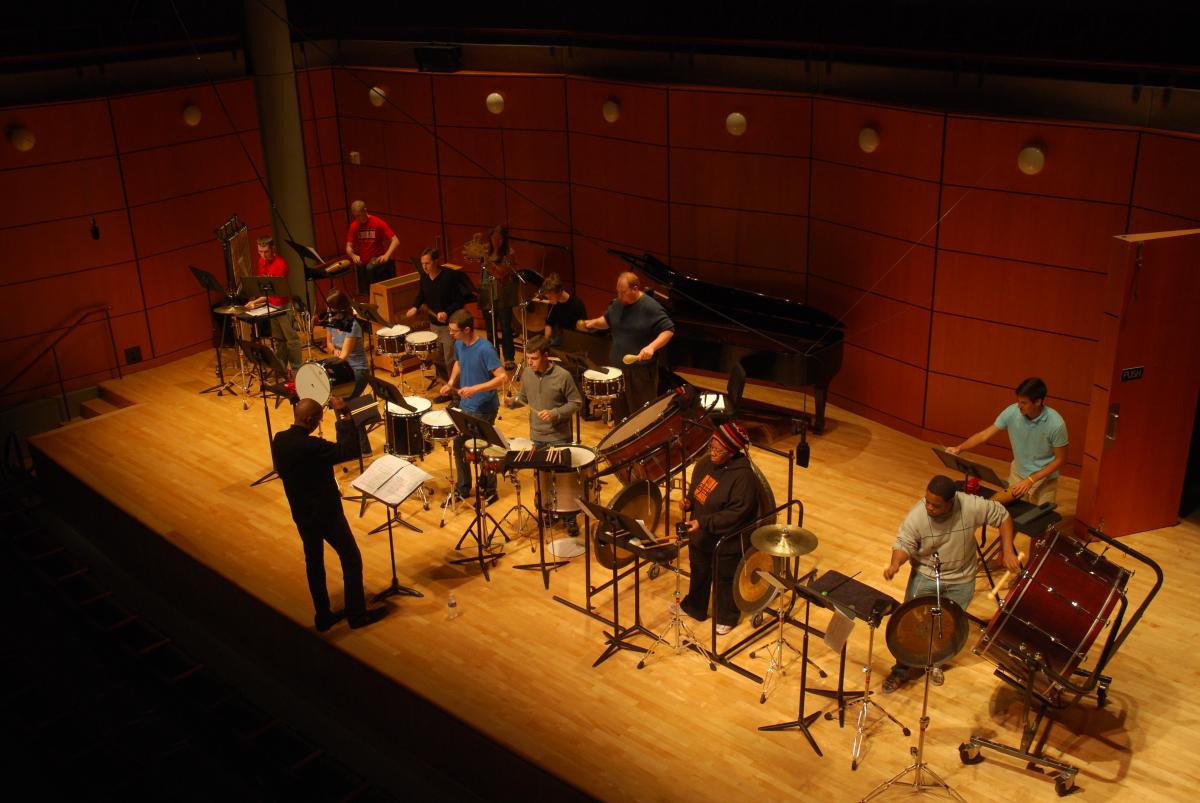 The Music Building includes soundproof practice rooms, chamber and large-ensemble rehearsal areas, a generous percussion suite, three electronic music studios, computer labs, music library, SMART-technology classrooms, and two state-of-the-art digital piano labs with individual digital/MIDI workstations. UGA is an All-Steinway school, and two full-time piano technicians maintain the school's more than 100 pianos.
Ensembles at the Hodgson School rehearse in the Betsy Tant Leebern Band Rehearsal Hall, Presser Choral Suite, and the Katherine John Murphy Foundation Orchestra Hall.