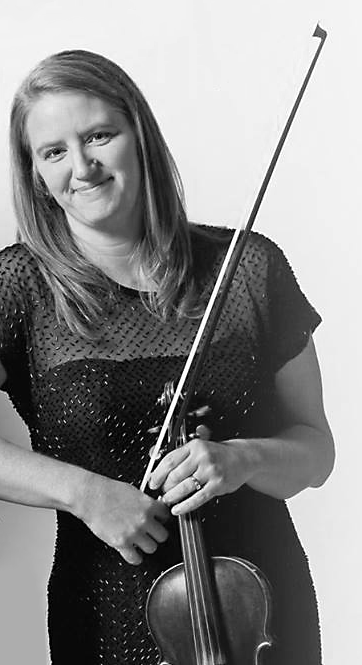 Kristin Jutras, Director of the UGA Community Music School, began studying the violin at age 5 in the Eastman School of Music Preparatory Department in Rochester, NY. She went on to receive both her Bachelor's and Master's degrees in violin performance as well as a Performer's Certificate from the Eastman School and became a full-time member of the Rochester Philharmonic Orchestra while still pursuing her degrees. She later became a full-time member of the Dallas Symphony Orchestra, Dallas Chamber Orchestra, and Fort Worth Symphony Orchestra. As a member of these ensembles, she performed in Carnegie Hall numerous times, professionally recorded much of the standard orchestral repertoire, went on three European tours with the Dallas Symphony playing in some of the world's most prestigious concert halls, and performed regularly with the world's leading soloists and conductors, such as Emmanuel Ax, Yo-Yo Ma, Hillary Hahn, James Galway, Joshua Bell, Lang Lang, Itzhak Perlman, Marin Alsop, Charles Dutoit, and Michael Tilson-Thomas.
Since moving to Georgia, Kristin's focus has shifted to teaching using the Suzuki Method, which allows her to train violinists as young as 3 years old. In 2016 she was awarded a Certificate of Achievement from the Suzuki Association of the Americas, and in 2019 became a Suzuki Method Violin Teacher Trainer. She currently serves as a co-director of the Atlanta Suzuki Institute, and in Fall 2020, will teach Suzuki training courses at the University of Georgia, making UGA one of a small handful of University training centers nationwide.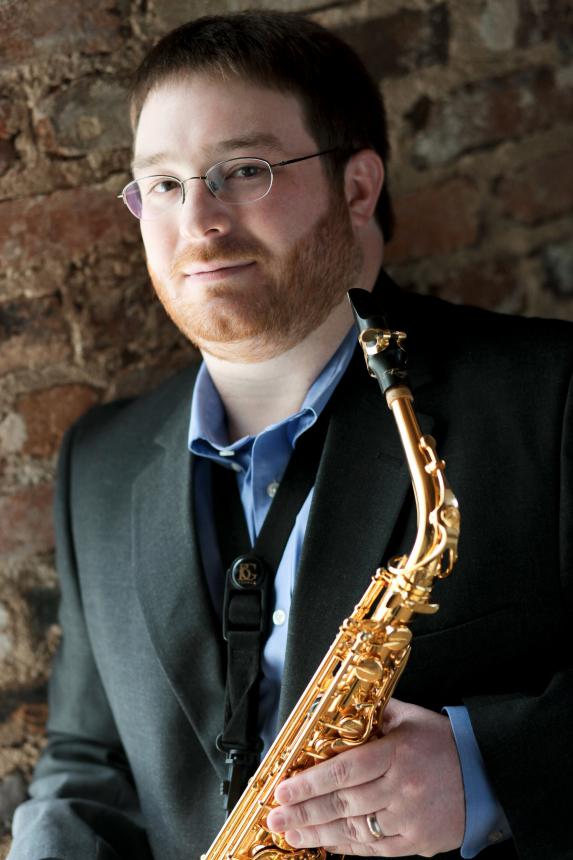 Stephen Fischer, serves as the Outreach Administrator for the University of Georgia Hugh Hodgson School of Music working with the Community Music School, String Project, and Summer Music Camps. A graduate of the University of Georgia, he earned a Bachelor of Music degree in music education and a Masters degree and DMA in saxophone performance.
As a performer, Dr. Fischer is an active member of the North American Saxophone Alliance, and has been invited to perform at the organization's national and regional conferences in Arizona, Arkansas, Florida, Georgia, Illinois, Iowa, Louisiana, North Carolina, South Carolina, and Texas. He has also performed as a soloist and chamber musician at meetings of the World Saxophone Congress in Minneapolis, Minnesota (2003), Ljubljana, Slovenia (2006), St. Andrews, Scotland (2012), Strasbourg, France (2015), and most recently in Zagreb, Croatia (2018).
An avid supporter of new music, he regularly participates in the commissioning of new works through various consortiums. Commissions include pieces by Shih-Hui Chen, Halim El-Dabh, and Marc Mellits. Dr. Fischer has recently premiered new works by composers Dave Deason, Roger Vogel, Natalie Williams, Ashley Floyd, and Douglas Bassett.
Dr. Fischer maintains an active schedule as a soloist, chamber musician, and teacher. He has served on the music faculties of Georgia College, Clemson University, the University of Georgia, and the University of West Georgia.