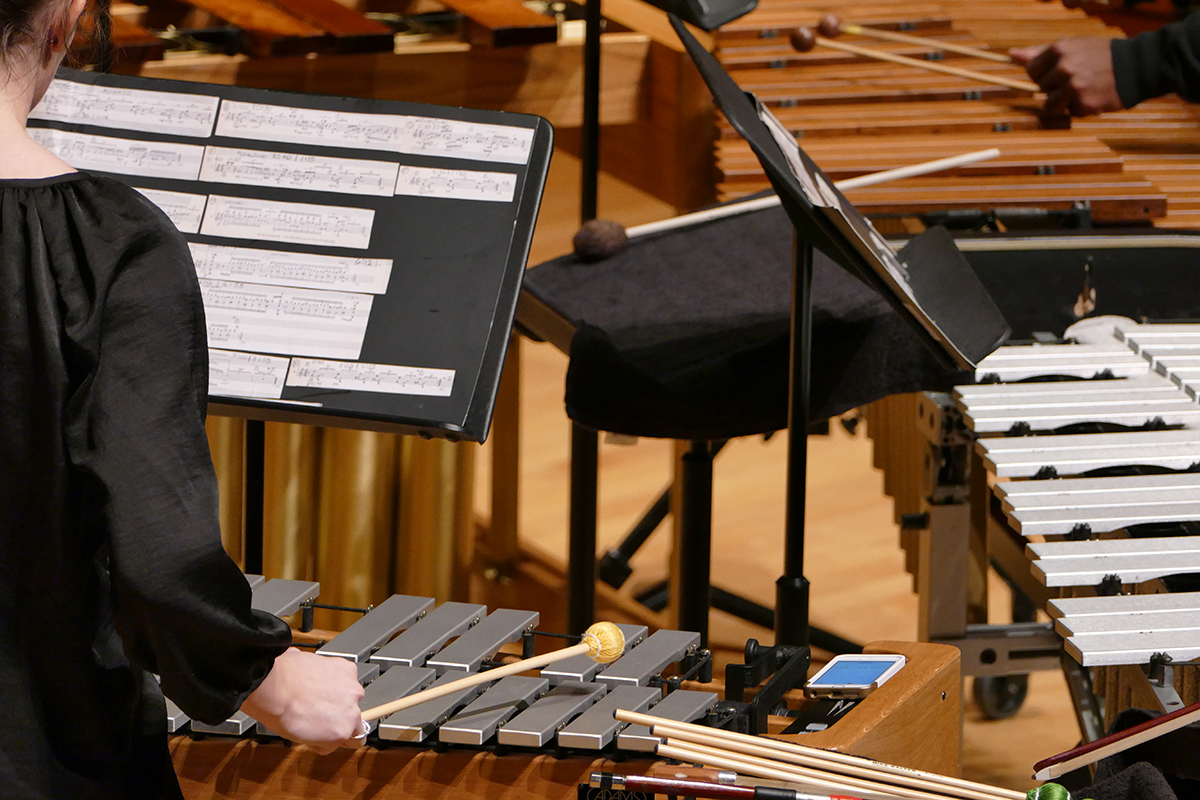 Percussion applicants must perform on snare drum, mallets and timpani. Drum set is optional, but encouraged. Instruments will be provided for the audition. Applicants must provide all sticks and mallets, and bring a copy of the music to be performed.
Snare: One concert solo and one rudimental solo of the student's choice

Mallets: one two-mallet solo (ex. Green rag or comparable solo) and one four-mallet solo of the student's choice

Timpani: One four-drum solo of the student's choice (not Elliott Carter)

Timpani: Student will also demonstrate tuning capabilities

Drum Set (optional): Demonstration of various styles - rock/funk, jazz, latin (bossa nova, songo, mambo, calypso/soca, etc.)
Repertoire questions? Email Prof. Timothy K. Adams, Jr.
Admission questions? Email Music Admissions.