Image: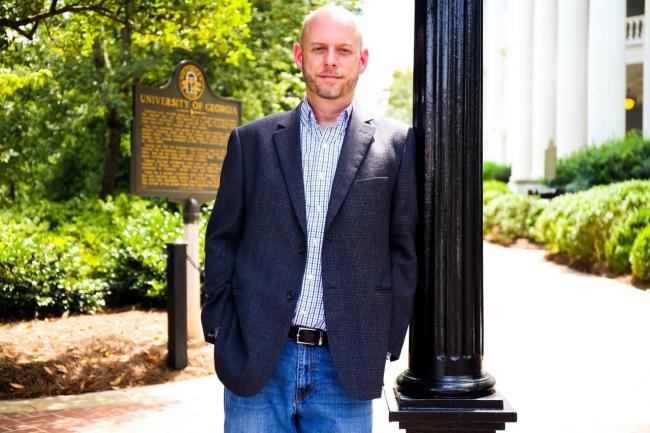 The Hugh Hodgson School of Music is pleased to announce the appointment of Dr. Brett Bawcum as Director of Athletic Bands and Assistant Director of Bands. Dr. Bawcum has been serving as Acting Director of Athletic Bands since August, 2019. The Director of Athletic Bands also serves as Director of the Redcoat Marching Band, widely respected as one of the finest collegiate marching bands in the world.
Dr. Bawcum's extensive history with the Redcoat Band stretches back to 1992, when he joined its ranks as a freshman saxophonist. He has since served UGA athletic bands in numerous capacities including Drum Major, Graduate Assistant, and Associate Director. In that time, he has led or administered band support of events in eight sports, including seven NCAA basketball tournaments and over 20 postseason football appearances, and has been responsible for many of Georgia's beloved game-day traditions.
Throughout this three-decade association with the UGA Athletic Bands, Dr. Bawcum has demonstrated the highest levels of professionalism, dedication, and service to students, the Hugh Hodgson School of Music, and the University of Georgia. We thank him for his contributions thus far, and we look forward to his future achievements as Director of Athletic Bands.
Sincerely,
Peter J. Jutras, Ph.D, NCTM
Professor and Director, The Hugh Hodgson School of Music