Image: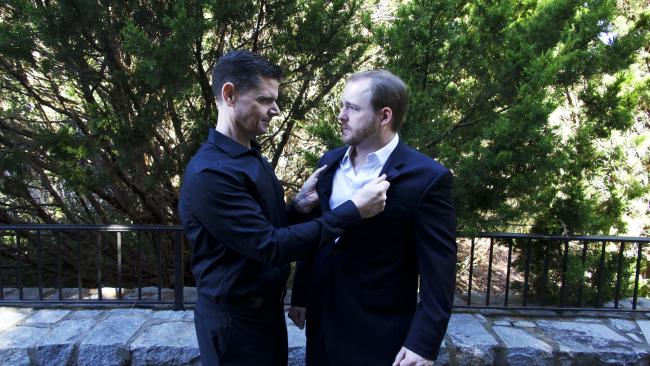 The University of Georgia Opera Theatre launches its 2022-23 season with "Faust" by composer Charles Gounod and librettists Jules Barbier and Michel Carré. Performances are Friday, Nov. 11 at 7:30 p.m. and Sunday, November 13 at 3 p.m. in Hodgson Hall at the Performing Arts Center on UGA's East Campus, 230 River Rd, Athens, GA 30605.   Visit www.music.uga.edu or call 706-542-4400 for tickets.
This 19th century opera follows the dastardly plot of Méphistophélès as he offers the aging and bitter Dr. Faust youth and fame. The only price? Faust must pursue and corrupt the innocent Marguerite to seal the deal. Sung in French with English supertitles.
"This production of "Faust" will be quite exciting," said Daniel Ellis, Director of Opera and Theatre in the Hugh Hodgson School of Music and the department of theatre and film studies at UGA . "Not only are we featuring some great students in opera and vocal performance, but we're bringing together two other great ensembles. The sound is just going to be so rich and vibrant."
The two additional ensembles are the Hodgson Singers, a choir of 46 singers conducted by Daniel Bara, and the UGA Symphony Orchestra conducted by Mark Cedel.
"We're really excited to be collaborating with the Opera Theatre this semester," said Bara, Boyd UGA Foundation Professor of Choral Music and the Director of Choral Activities in the Hodgson School.
"It's a great opportunity for our undergraduate singers to be part of a dramatic, almost-school-wide production. And, I am delighted with the chorus preparation that Daniel Shafer, one of our DMA conducting students, is doing with the choir, and with the choir's immediate love of the music."
"Bringing the orchestra into the world of opera expands the students' ability to collaborate with additional ensembles,"said Cedel, professor and director of orchestral activities in the school of music.
Leading cast includes: Andrew Ellis (Faust), Robert Harrelson (Méphistophélès), Sarah Storm (Marguerite), Eleftherios Chasanidis (Valentin), Xiaohan Chen (Siébel), Samantha Friedman (Marthe),  John Drake (Wagner). Additional staff include: Kathryn Wright (Principal Opera Coach). Veronique Burchinal (French Diction Coach), Frederick Burchinal (Director of Opera Theatre), Daniel Shafer (Opera Chorus Master).
Based on Michel Carré's play "Faust et Marguerite," which itself was based on the novel "Faust Part One" by Johann Wolfgang von Goethe, the opera's theme of the 'deal with the devil' has been pervasive in popular literature and culture for centuries, from classical composers such as Liszt, Mahler, and Stravinsky to Marvel's "Ghost Rider" and the CW series "Supernatural."
Tickets for Friday, Nov. 11 at 7:30 p.m.