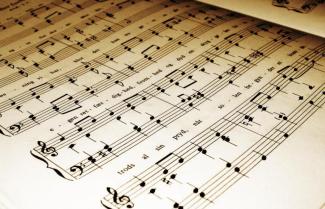 The Musicology/Ethnomusicology program at the University of Georgia is a growing and innovative program that provides its students with training in historical musicology, ethnomusicology, and musical analysis while also encouraging interdisciplinary connections with other units.  The greatest strength of the area lies in its diverse faculty, whose research interests include Classical, Romantic, and 20th-century music, popular musics, film music, music history pedagogies, music and religion, and gender studies, as well as regional geographic specializations in North America, Russia, Africa, and Latin America. 
At the graduate level, students may choose from small seminars on focused topics, pro-seminars that examine methodologies or large-scale issues, as well as lecture-oriented courses.  PhD students must choose a secondary discipline outside of music to supplement their research agenda.  All students in the graduate program are encouraged to develop a strong research profile and our students regularly participate in regional, national and international conferences and publish their work. 
Graduates of the Musicology/Ethnomusicology program have enjoyed much recent success.  The area currently enjoys a high placement rate for PhDs who choose to pursue an academic career.  Our undergraduate and masters students are regularly admitted into other top programs around the country.